Chasing perfection at the Oslo Metro
---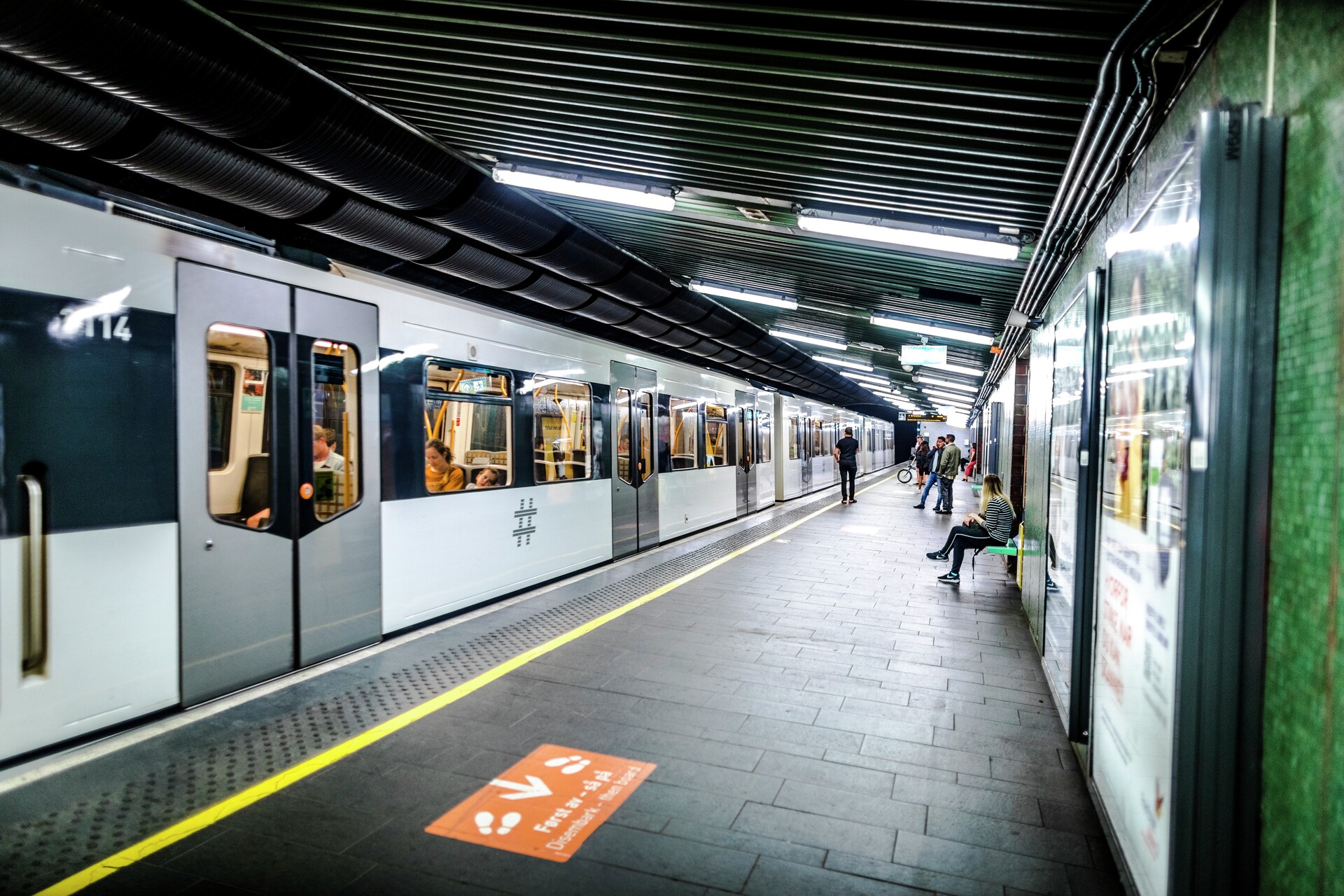 foto: Sporveien AS
There are about 400.000 travels in Oslo every day who depend on the metro to get to work, meet their families and make their life work smoothly. With high-cost efficiency, high customer satisfaction and a punctuality of over 99%, Sporveien is not done working hard to meet the future. That is why we are extremely excited Sporveien is taking a role as rail pioneers and has chosen Cemit to harness AI and machine learning to continuously improve their operation. Sporveien and Cemit both share a great commitment to learning, harnessing data, and setting new standards for urban transportation while reducing the environmental footprint. 
We have teamed up with Sporveien to provide rail intelligence data collected directly from the Oslo metro trains. Sporveien aims to maximize Oslo metro network capacity and answer the city´s demand for public transportation, introduce a new signaling system and learn more about causes and effects on the tracks.  
Who is Sporveien
Sporveien is Norway's biggest supplier of public transport operating Oslo Metro and Oslo Tramway with more than 217 million passengers. It is owned by the Oslo Municipality, and runs trams, subways, and buses in the greater Oslo area. Sporveien have a great customer satisfaction score and take their mission very seriously to make the most public transport for money spent. They have been rated the most cost-efficient metro system in the world!
What kind of challenges does Sporveien look to solve with Cemit?
Cemit is providing data collection technology, Big data analysis using AI-ML to study the patterns of the train behaviors like wheel-slip and -slide, start- stop, brake patterns or other details to maximize the flow on the rails. This project is part of the new signal system project CBTC (communications-based train control) that Sporveien is installing to improve efficiency and safety.  
Since the trains communicate with each other, the whole network of trains can quickly adapt to events, such as extreme weather or track faults, minimizing impact in a world that is expecting more extreme weather and unforeseen events. The reduced need for waiting, acceleration and time efficiency will cut power consumption drastically, which is great news both for operations and the environmental footprint of the metro.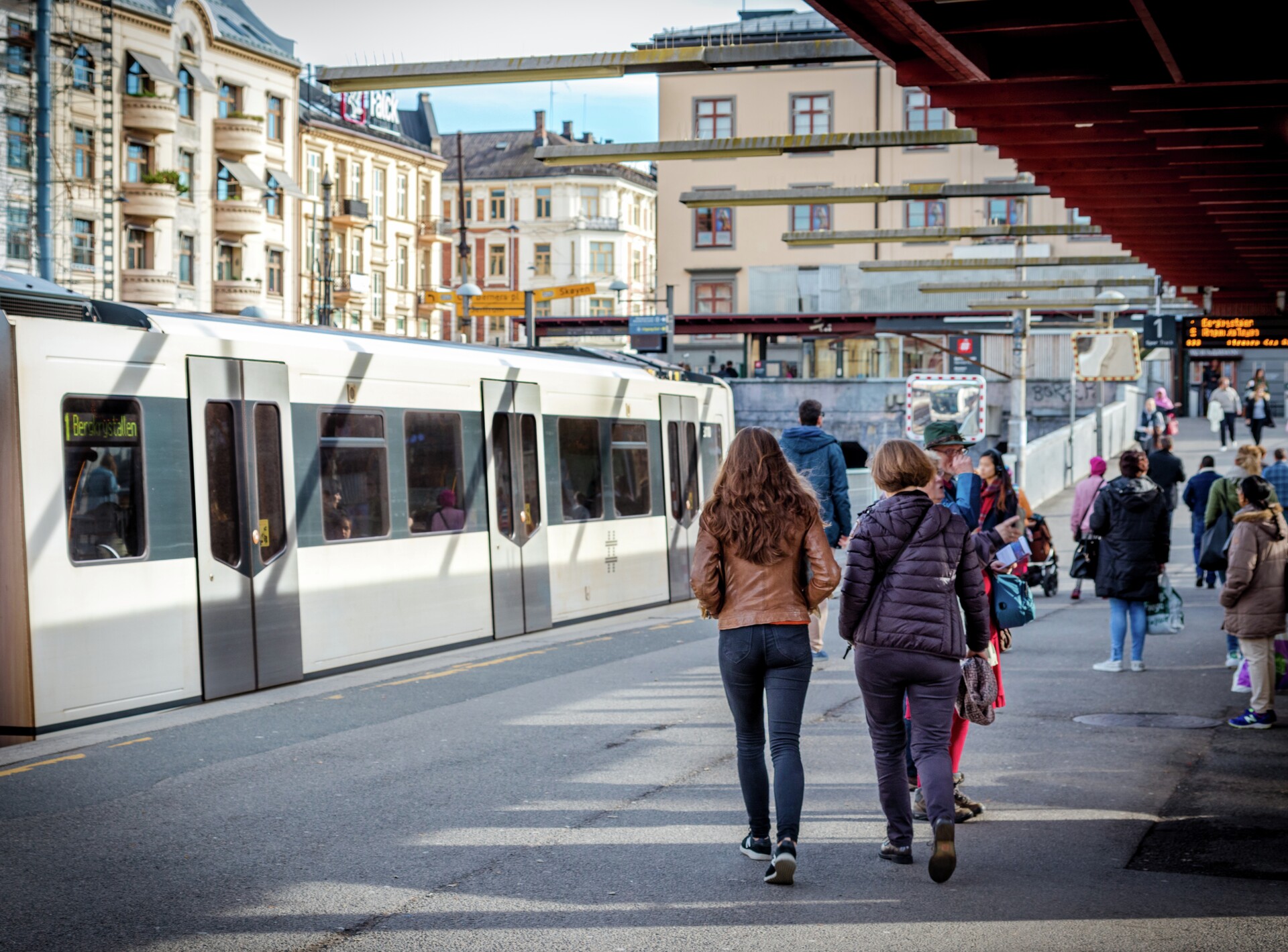 foto: Sporveien AS
How CEMIT AI Data Platform works for Sporveien
Sporveien is the perfect use case for Cemit. Our algorithms and AI models use vast amounts of data to detect and predict interest points and patterns where the trains have challenges to run as expected. Then we use our expertise in rail intelligence to give ground truth and identify the problems and data decision-support for solutions. With over 100 million trips per year, we can scale the project to get a great understanding of how the train and infrastructure is related, and what adjustments make an impact for the end user.   
 Using a CEMIT Digital platform (The Cemit Visualizer) both analytics teams and operations at Sporveien can access and use the learnings for decision support when planning and adjusting operations on a strategic basis.  
 Sporveien has a very skilled team with experts in AI and Machine Learning, and working together with them has provided clear insights into the key metrics that are both valuable and actionable for Sporveien in their day-to-day operations.  
CEMIT provides a holistic solution for the metro. We solve the barriers that the rail industry must exploit the potential of AI. We deploy simple devices for data collection that don´t interfere with the trains and are super easy to install in few minutes. We have had a great co-operation with the Sporveien team and can quickly deploy cost-efficient sensors. The same day, the devices send the data directly to CEMIT AI Data Platform and we can start analyzing it immediately, spotting trends and flagging anomalies.   
Closing off
As a company Sporveien is always looking to improve and deliver world class satisfaction, punctuality, and uptime, Sporveien knows that innovation and investment in innovative technologies and solutions is necessary for the future and success of their mission. With the exponential growth of AI to deliver insights from big data collection, Cemit is a natural partner!
Want to know more?
If this peaked your interest, and you want to know more about how Cemit can help bringing different rail services into the future, you can contact us here to discuss how we can help.